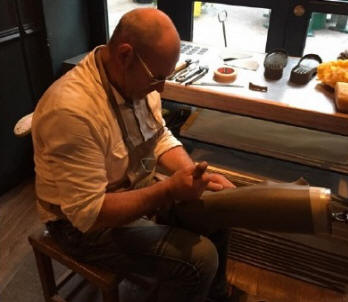 Handcrafted with the highest quality luxury materials to produce the finest wellington boots.
Le Chameau wellington boots are still produced by hand by master boot maker the create the ideal wellington boot for all your outdoor pursuits.
Ergonomically designed so that the boots are as comfortable as possible, crafted in there own foot moulds, to ensure that each boot is the best possible fit.
Every boot has its own history, the Saint-Hubert, the Vierzon, and the Chasseur remain Le Chameau's key iconic styles. The Saint-Hubert was one of the first boots made with leather lining. Combining rubber outer with leather lining is revolutionary.

Saint-Hubert was first made in the 1950's, Vierzon in 1965, and Chasseur in 1970.
The French made wellingtons are timeless in there look and design, and the Le Chameau wellington boots we have to offer you are perfect for all your field sports and occasions and sports you pursue.