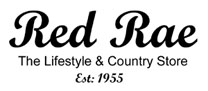 FREE UK &
WORLDWIDE DELIVERY
|
FIRST ORDER
QUOTE FIRSTORDER10 IN BASKET
|

Iconic Jackets
In October, 1959, more than 50 years ago, Alpha Industries began its operations making military clothing in the basement of a rented Knoxville, Tennessee factory using leased sewing machines and only a few employees. The first few years were very difficult for newly formed Alpha because it was a time of peace and the U.S. Defense Department purchased only small quantities of military clothing. However, the outstanding quality of Alpha's clothing quickly came to the Defense Department's attention and as America's need for military clothing increased as the Vietnam conflict deepened, Alpha's growth as a manufacturer for the Defense Department rapidly accelerated.


Going Fashion

In recent years, Alpha has taken its 50+ year old heritage and grown into an internationally recognized brand global for military inspired casual wear. Building on its superior and proven manufacturing and design abilities Alpha now produces jackets, shirts, pants and many other products worn by people worldwide along with their jeans, footwear and other hallmarks of American casual styles.

Alpha has remained true to its history by continuing to produce authentic military garments. But Alpha also has fulfilled the expectations of its global customer base by continually developing casual clothing that interprets its military heritage into products that people want because of their unsurpassed performance characteristics, design and quality.

COMING SOON

---

Please be patient and keep checking our site.
---