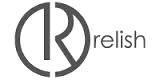 The Relish clothing range includes styles for ladies, seeing you through the spring and summer and right until the autumn and winter.

The quality of the Relish range is very superior and the quality is excellent, which shows itself in time,
and never looks tired after a few months which is reflective in the quality of the Relish brand.
The Relish duck down range of coats in the ladies have brought to the UK a little panash with extra zips and buckles to create a daring and yet respectable feel about there clothing line.

The ladies range reaches out from everyday living in the town and city, offering you breathable and warmth garments to protect you whatever the weather presents to us during our daily lives.
And it is because of this we are proud to bring to you Relish clothing to our customers with the knowing, that it will give them years of valuable service.